We prepared an infographic for your understanding of the current situation within Financial Technology in 2020.
In Australia, there is a five-fold increase in the number of fintech companies in just five years. This just goes to show that the time to invest in new financial technology solutions has never been better!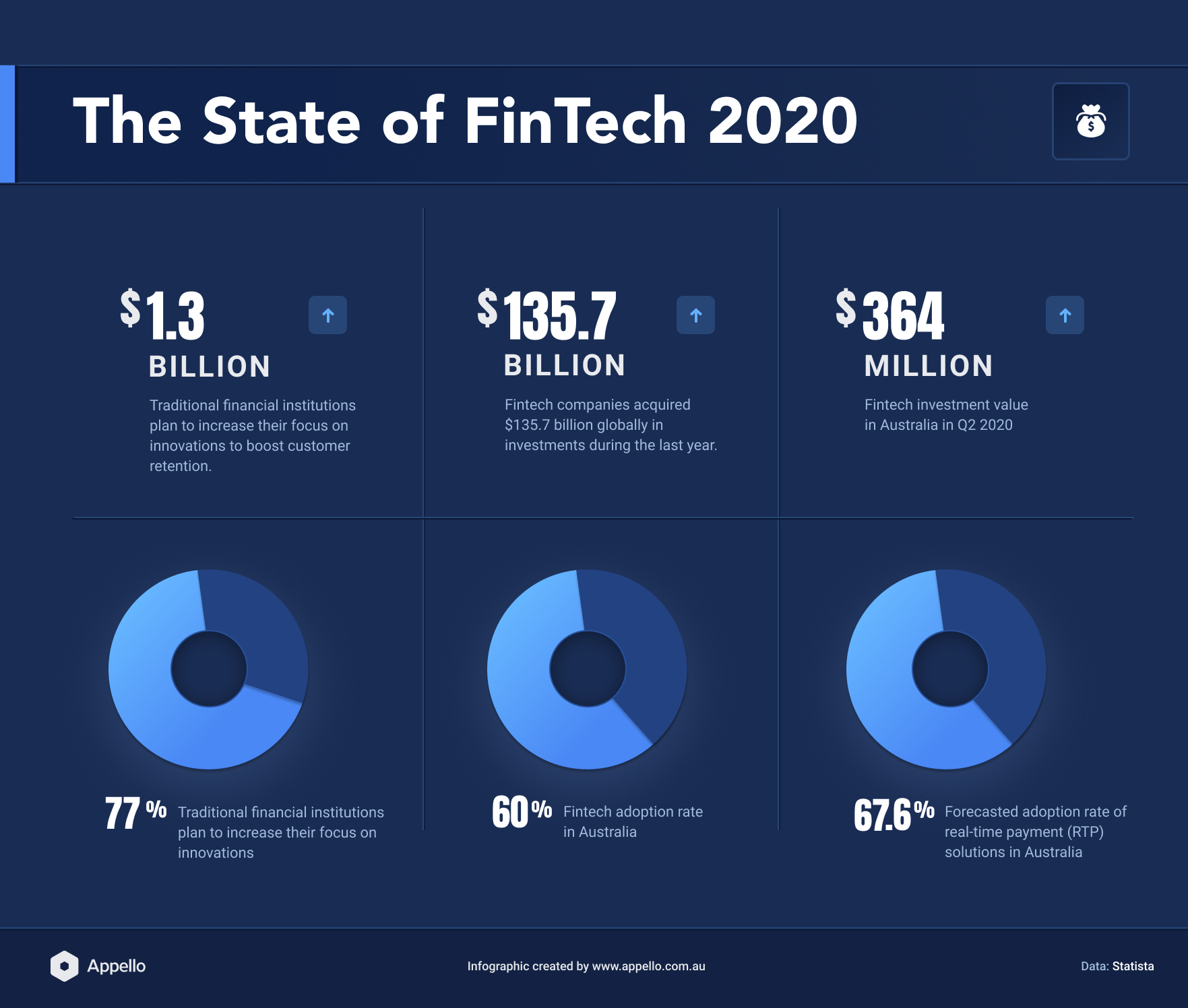 Read our recently posted blog where we give tips about the elements your new FinTech app needs to achieve success!
 Contact Appello today for more information on our FinTech app development services.