According to Appello Software's Head Project Manager, Shoghik Mkrtchyan, these are the tech trends to watch this year.
The way we conduct business has forever changed due to the Covid-19 pandemic. These unprecedented changes across industries led to a massive adoption of certain technologies, specifically mobile technology. We saw a substantial increase in the use of mobile apps and a demand for more sophisticated features to aid with social distancing and improving user experience.
Our mobile devices became our digital workplaces, social hang outs, restaurants, shops and more.
Trend 1: Continued expansion of videoconferencing and remote working
The unprecedented challenges created by the Covid-19 pandemic have moved workforces online. Organisations had to work fast at implementing work-from-home or remote work solutions for their teams. According to a survey from Enterprise Technology Research (ETR), 2021 will see the percentage of people permanently working from home doubling.
With more and more workforces operating remotely, organisations will have to adapt their processes to focus more on tasks completed vs hours worked. Performance management will be even more critical and there will be a rise in tools and mobile applications to manage remote employee performance.
Remote workforces also mean less in-person meetings, leading to the rise of non-traditional online meetings. Video conferencing platforms will become increasingly popular due to their productivity-enhancing features. Such as providing secure meetings, screen sharing, virtual whiteboards, live transcriptions, and recordings. If they are reliable and intuitive, these features increase efficiency and in turn drive business growth.
Remote work or working from home will become a growing trend in the coming years. It will soon become the new normal as organisations experience the benefits of working remotely and many organisations will adopt a work from home policy as a permanent solution and not just a survival strategy forced upon them by the Covid-19 pandemic.
Trend 2: Augmented Reality (AR), Virtual Reality (VR), and Mixed Reality (MR) will rise
AR and VR creates large simulation environments, which permits organisations and individuals the benefit of working, communicating and interacting with others without having to be in the same physical space.
These technologies are being used in many different industries, from business to education, from marketing to gaming and more. Market leaders like Apple, Facebook, Google, Amazon, and Microsoft have set the standard when it comes to the commercial use of AR technology, leading to massive growth of the technology in 2020. 
Future-focused technologies such as virtual sports events, remote assistance, eye tracking and indoor navigation are also adopting VR technology and industry experts are of opinion that the use of AR and VR could accelerate 5G networking. 
There are many innovations that surround AR and VR but the one that will most likely enable an incredible source of transformation in all sectors must be the immersive technologies.
Trend 3: Online, and remote education and e-Learning is here to stay
The idea of traditional education seems to have faded in 2020, and remote teaching and e-Learning seems to be gaining momentum. Mobile learning has become one of the crucial aspects of e-Learning due to its mobility and ease of use that enhances the learning experience.
As we have seen a significant shift towards distance learning, the influence of mobile learning has increased as it provides the ease of using it anywhere.
Learners can study and consume the content as per their convenience, and such learning methods also help to monitor their performance. The numerous advantages like the ease of accessibility, flexibility make it one of the eLearning tech trends that are here to stay.
Trend 4: Health Technology development will see record highs
2021 is expected to have a more "patient-centric" health focus due to the development of the Covid-19 vaccine, advances in the development of 'thinking' computer systems, Artificial Intelligence (AI), W-Fi and 5G, and telemedicine. We've already seen a shift from the traditional where researchers have started performing consultations online and collecting information remotely.
Healthcare organisations work hard at limiting the exposure of Covid-19 to their employees and patients. Many private and public practices have begun introducing Telehealth services such as doctor-patient video consultations, A.I. avatar-based diagnostics, and contactless medication delivery. These tech trends and other changes may permanently change pharmaceutical development.
With more healthcare workers, doctors and healthcare organisations adopting virtual care, and telehealth practices, the Electronic Health Records (HER) that manage critical patient data are essential to modern healthcare going forward.
ZenDoctor is a good example of doctor-patient video consultations. It is an on-demand application to a range of psychologists & personal wellness professionals from across Australia.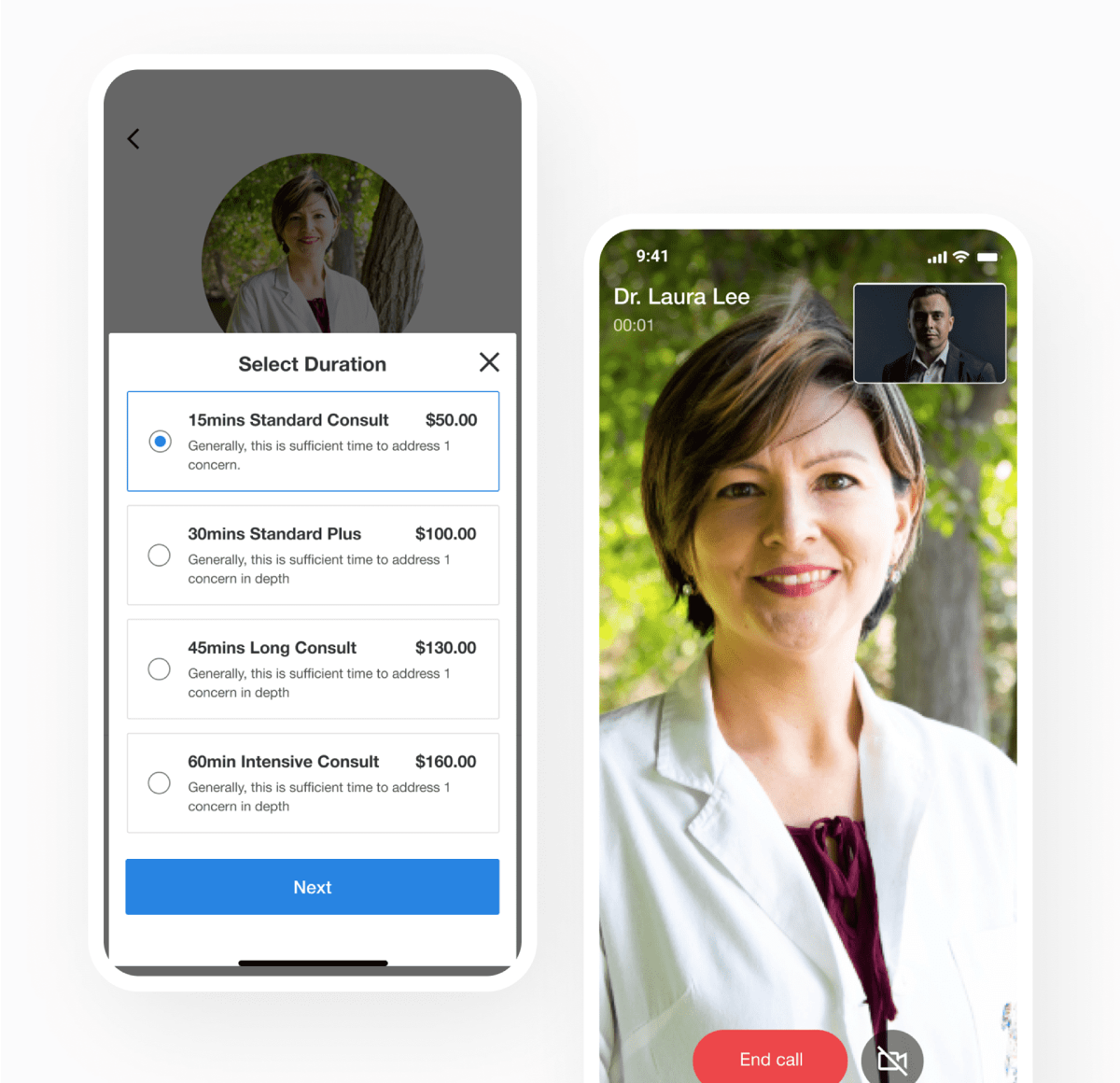 Trend 5: Contactless delivery and shipping to scale dramatically
Contactless delivery and shipping are expected to scale dramatically in 2021 and supply chain and logistics companies will see increased business activity in this year as a result.
To limit human-to-human contact during the Covid-19 pandemic, contactless delivery services are there to protect customers and have been adopted by many leading technology-driven logistics companies.
The world is currently being driven by digital buying and organisations should be adopting and embracing digital tools to improve the customer experience.
Digital tools that optimise delivery routing, increase deliveries and enhance driver efficiency. As well as shorten delivery turnaround-time, and improve delivery costs will be a key focus to building healthy supply chains and logistics operations.
In addition, utilising mobile applications, supply chain and logistics companies will be able to streamline processes. Such as assigning orders to personnel, tracking empty or abandoned cart orders and return and replacement requests, and scheduling appointments.
The influence of the Covid-19 pandemic will continue to impact the tech trends that emerged during last year. Emerging consumer behaviours will become part of the new normal, influencing business and technological innovations.
Organisations should adopt a digital first mindset and focus on creating suitable infrastructure and implementing necessary processes, tools and mobile applications needed to cater to the new digital reality.
Contact Appello for more information on our app development services.