FinTech is one of the fastest-growing verticals within the app development world. Thanks to the rapid pace of digital transformation, many financial firms and their clients are searching for easy to use applications. 
Many products and services, including risk and asset management, transactions, forecasts, insurance, payment gateways, loans, trading, and banking services, can be provided via FinTech platforms. FinTech firms are leveraging the possibilities to hit consumers with powerful applications like never before. This helps them not only to become more effective and to reduce costs, but also to generate new revenue streams. Thanks to emerging technology, new services are being built and this trend will most likely continue to get stronger. 
When designing a winning FinTech app, here are some of the main elements to remember.
Creating an uncomplicated User Interface (UI)
A FinTech app should be intuitive and built with a specific aim. If the User Interface (UI) of your FinTech app is poorly designed and inconsistent, you will most likely struggle to attract your target audience. While there's no one-size-fits-all UI design template, there are certain elements that should never be overlooked when designing a new FinTech app.
You should maintain consistency when it comes to the colour palette, font types, buttons, links, menus, headers, and text, ensuring they are all designed in the same way. 
Finance-related tools are not the easiest to grasp, which is why your FinTech app should provide your users with straightforward and easy solutions that can be easily accessed. Your application's functionality and general design should be straightforward and uncomplicated.
One such an app developed by Appello is pNeura, a platform that enables entrepreneurs to share their progress and connect with other entrepreneurs and investors. Investors can follow their portfolios with ease. Their UI is bold, uncluttered and functional, providing a user-friendly experience, allowing the user to interact with the app in a natural and intuitive way.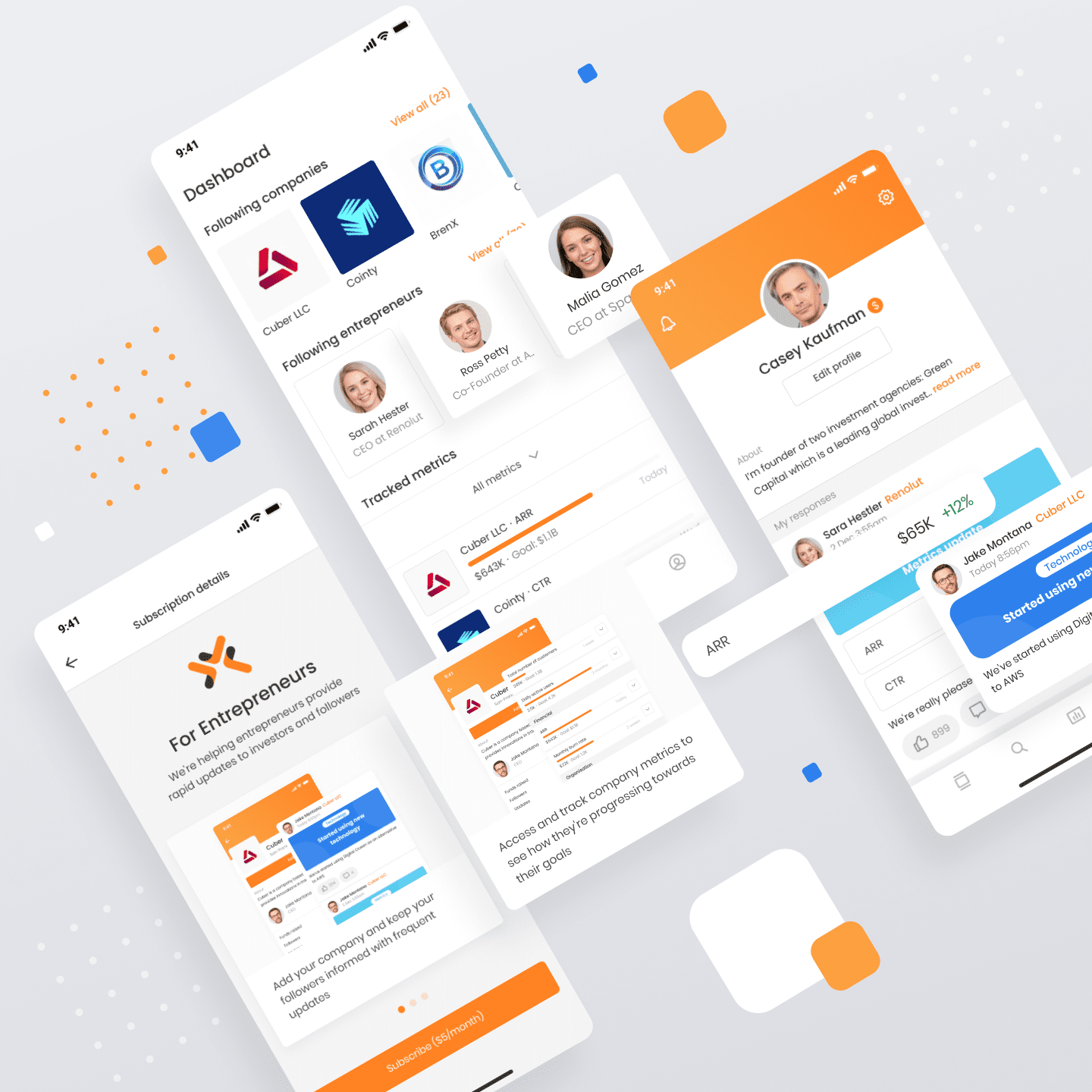 Facilitating User Experience (UX)
When using their FinTech applications, all financial service providers want their users to have a meaningful and seamless experience. Facilitating User Experience (UX) should be the main aim of your app, and you need to focus on a specific target audience and stick to the features they're going to relate to.
Best UX FinTech apps:
Appello also developed Business in Your Pocket (BiYP), a single touch payroll in your pocket. Single Touch Payroll (STP) is a new, simpler way for employers to report employees' payroll information to the Australian Taxation Office (ATO), on or before the day employees are paid. BiYP is the most intuitive mobile payroll app designed for small business owners with 1-19 employees and features include single touch payroll, adding employees, creating rosters, clocking in and out, managing timesheets and managing leave. The UX design is useful, easy to use, and pleasant to interact with and best of all, users can do it all from their smartphone. 
Keeping your app user-friendly is always best and will ensure your users enjoy a seamless and hassle-free experience.
Focussing on a specific Target Audience
It is important to choose your target audience before you get started. Ensure you have a clear understanding of the vision for your solution and that it resonates with the needs of your prospective users.
Up to date Security Systems
Although every application needs to have a safe platform for users to share personal information, because of the sensitive nature of the data that is being exchanged, the software you are implementing into your new FinTech App needs to have the highest security protocols in place.
Your users allow access via both web and mobile platforms to their bank, stock, loan, mortgage, and retirement accounts, so you need to take the utmost precautions to ensure that your application software is up-to-date and capable of completely encrypting their data. Failure to do so will cause a leak in the financial details of your users and potentially cause their accounts to be compromised.
Your financial application should be simple to use, relevant to your target audience, secure and provide a great user experience. However, the actual process of creating a successful FinTech app can get extremely detailed and complex. The best way to guarantee that a FinTech app is successful is by having a qualified partner that knows how the industry works and can deliver a first-rate digital product. Contact Appello today for more information on our FinTech app development services.