Agile is rapidly gaining traction in the modern workplace as a way to complete work in a dynamic, ever-changing environment. Despite the fact that organisation project management activities are maturing, according to survey results from the Project Management Institute (PMI), only about half of them (54 percent) are fully aware of the relevance and significance of these practices.
Despite its origins in the software industry, agile is now used by a wide range of industries to produce products and services due to its highly collaborative and productive nature. According to Version One's 11th Annual State of Agile report, acceptance rates of the agile approach in a number of leading industries are shown in this table.
Agile thrives in adaptive environments, where team members are willing to improve if it leads to a more positive work environment. Agile teams can complete work more quickly, adjust to evolving project requirements, and streamline their processes.
When deciding to create or improve an existing technology in the software world, the end result can be difficult to identify. Agile allows for this uncertainty since it allows for project direction to shift as work progresses into the future.
We've asked Appello Software's Chief Project Officer, Shoghik, to share her thoughts on the agile project management methodology.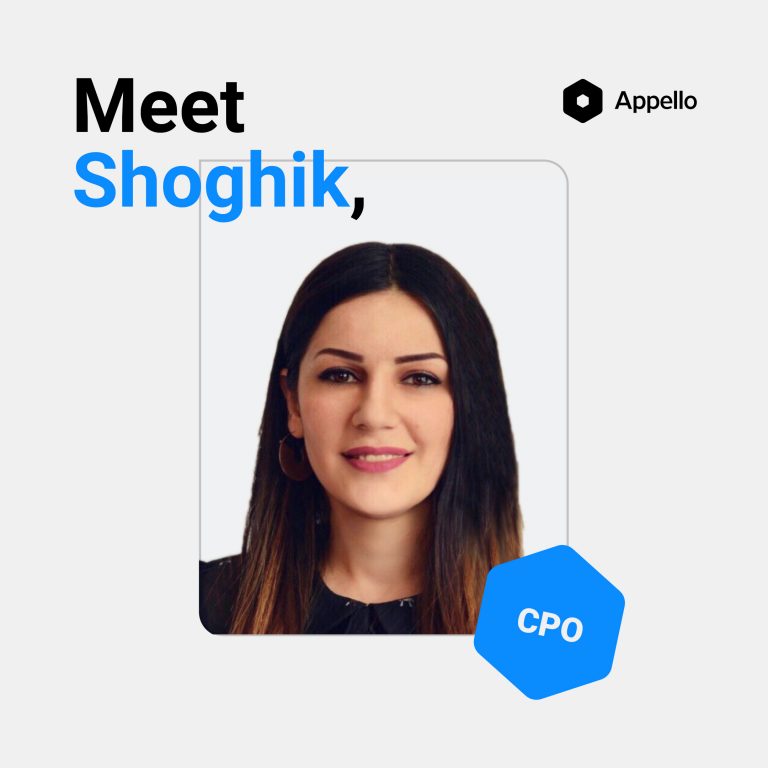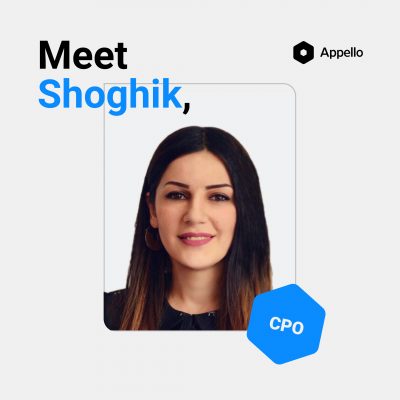 What is agile methodology and how does it work?
The Agile methodology is a way to manage a project by breaking it up into several phases. It involves constant collaboration with stakeholders and at the same time continuous improvement at every stage. The Agile method has been proven to be of immense help in assisting companies to create successful apps and products. This is mainly because of how focused Agile is on teamwork and how much importance it gives to customer satisfaction. Creating project roadmaps and continuously evolving it with the changing needs of the consumer is the main reason why Agile projects are so successful. 
Although Agile software, books, and coaches can help you put together an Agile methodology that works for you and your team, each Agile team is unique. By learning the fundamentals, it can help put together an Agile methodology that's tailored to the team.
The Agile Manifesto outlines 4 Core Values and 12 Guiding Principles that serve as a compass for every team using the Agile approach.
How is Agile Methodology different from the Traditional Waterfall approach?
Both are usable, mature methodologies. Having been involved in software development projects for a long time, here are my thoughts on the strengths and weaknesses of each.
Agile approaches provide templates for businesses to use to complete projects efficiently. The system lists all the project's needs and specifications, and all the projects run smoothly. As opposed to the conventional waterfall approach, this is a much easier way to manage projects. The waterfall approach failed to account for shifts in the market and rivals, as well as changing customer demands. This put developers at a significant disadvantage, and it often resulted in project failure.
Why the Agile method?
When companies started to shift towards an Agile approach, they were able to move along with the changing market trends and easily adapt to them. This is what we do within Appello too. This helped us create products that were in demand in the market. Obviously made the Agile methodology an extremely popular approach in the software development domain. 
High product quality, higher customer satisfaction, increased project control, reduced risks, and faster ROI are just some of the benefits of agile project management. According to statistics, using agile project management reduces time to market by 37 percent and increases team performance by 16 percent over the average.
How does the Agile approach help with productivity?
Simply put, agile is incredibly effective for productivity because it helps keep everyone focused on one task at a time. That's precisely what teams need to do to complete large scope projects. If they try to do too many things at once, they will ultimately fail from being overwhelmed and disorganised.
71% of organizations have adopted agile methodologies, and 90% of agile projects have faster time to market than the average for traditional project management. A key contributor to the success of agile is a different approach to planning.
Six critical strategies that leaders should follow if they want to maximise agile' s potential have also been identified by experts.
What is the Project Manager role in Agile?
The Project Managers in our company is responsible for planning, leading, organising, and motivating project teams. Also, they play the lead role in planning, executing, monitoring, controlling, and closing projects. They are accountable for the entire project scope, project team, resources, and the success or failure of the project. 
How is teamwork affected by the Agile approach?
The Agile method is highly focused on teamwork. One of the biggest reasons why Agile projects have a higher success rate is because Agile teams work together and collaborate. This is possible because of effective communication among team members. One example of this is the daily stand-up meeting. Once a day, at a specific allotted time, the entire Agile team gets together for 10 to 15 minutes to discuss their progress. This is known as a daily stand-up which is a part of the Scrum method in the Agile methodology. This opens a platform for team members to discuss their progress and what they plan on doing in the day. It also creates a space to discuss any problems that any team member may be facing. 
In other words, team building, and teamwork is a big part of working as an Agile team, and software developers have noticed the improvement in their projects once they have started to work together and communicate. 
Final Thoughts
Implementing Agile has proven to be beneficial for many organiSations, but Agile methodologies need to be implemented correctly for them to work. When it's implemented correctly, it helps team members stay motivated. The short iterations show results quickly, which helps the team members see the actual workable product. This helps them in staying true to the main goal because there is visible proof of their progress. 
This motivation helps increase the productivity level of the team greatly. Along with the measurable progress, other aspects that come with adopting Agile such as clarity of product vision and goals, clear assigned timelines, efficient task assignment, and more, help with increasing productivity of the team members.
A motivated team is the main factor of any company's success. So why Agile is becoming so popular in the IT-sphere day by day.
Outsource your digital transformation project to Appello to use our talented team of project managers, UI/UX designers, front-end and back-end developers, QA engineers and strategists. 
As our client, Simon Farrow, CIO of Walker Corporation mentioned in his review: "In hindsight, I would have asked them to do the project management from the get-go." Contact us today.